Welcome to The Woodland Pre-School a proud member of the Waterton Pre-School family.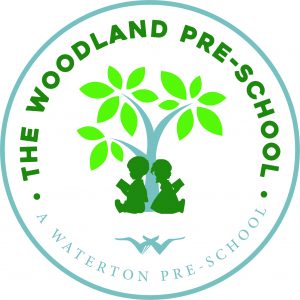 At The Woodland Pre-School, we make Early Years Education accessible and fun for all our young learners, harnessing a child's naturally inquisitive nature and using this to develop an engaging curriculum.
We understand that every child has their own interests, needs and pace of development and we encourage them to explore these. We also know that children learn best when they are happy, so play is central to everything we do. We provide each child with exciting activities and experiences that are appropriate for their age and development within our inclusive setting.
For anyone interested in enrolling their child into our Pre-School, please complete an application form and return it to West End Academy office.
Why choose The Woodland?
The Woodland Pre-School is the fourth Waterton Pre-School following the success of Wrenthorpe Pre-school, Cherry Blossom Pre-School and The Meadow Pre-school which provide highly regarded, play based learning for children from 2 to 5 years old within Wakefield, Pontefract and Kinsley.
The Woodland Pre-School is registered with Ofsted as a provider of sessional and full day care, and complies with the relevant legal requirements of the Early Years Foundation Stage (EYFS). We are also registered with the local authority as a provider of nursery education, and as such we offer 2, 3 and 4 year old funding.
We are based in West End Academy, a proud member of the Waterton Academy Trust, where we have a state of the art early years facilities in a school setting with fantastic outdoor spaces.
Our excellent and enthusiastic staff are highly qualified and chosen with great care, reflecting our commitment to maximising the comfort, happiness and progress of our children.
All children have a named Key Worker who will work with them and keep in touch with you.